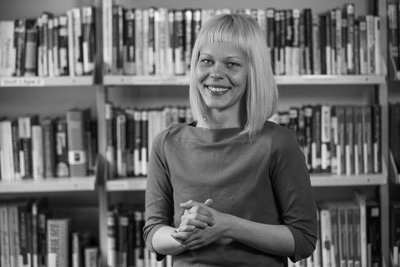 Vanda Bazdan diplomirala je filozofiju i sociologiju na Hrvatskim studijima Sveučilišta u Zagrebu gdje je 2016. godine i doktorirala tezom Authentic skepticism: the delineation of a dialectical counterpart to positive epistemology. Radila je u Nacionalnom centru za vanjsko vrednovanje obrazovanja i na Sveučilištu u Dubrovniku. Predaje na Rochester Institute of Technology u Dubrovniku, gdje predaje općeobrazovne predmete iz područja filozofije, socijologije i filozofije.

Vanjska poveznica:
Vanda Bazdan na RIT-u.
Vanda Bazdan na CROSBI-ju.
---
Izbor iz djela:
Članci i poglavlja u knjigama:
2007.
2008.
2012.
2014.
2016.
2017.
2018.